The thrill of the game, the excitement of the win, and the lure of the big payout – sports betting has captured the hearts and wallets of Americans everywhere.
From casual office pools to high-stakes mobile sportsbook betting, the rise of mobile gaming platforms has made it easier than ever to get in on the action. But with so many options and preferences out there, what do we really know about the habits and attitudes of American sports bettors?
That's where OnePulse comes in – our platform offers unique insights from real people, giving businesses a competitive edge in understanding this rapidly evolving market. Get ready to dive deep into the world of sports betting and discover what makes this phenomenon a force to be reckoned with.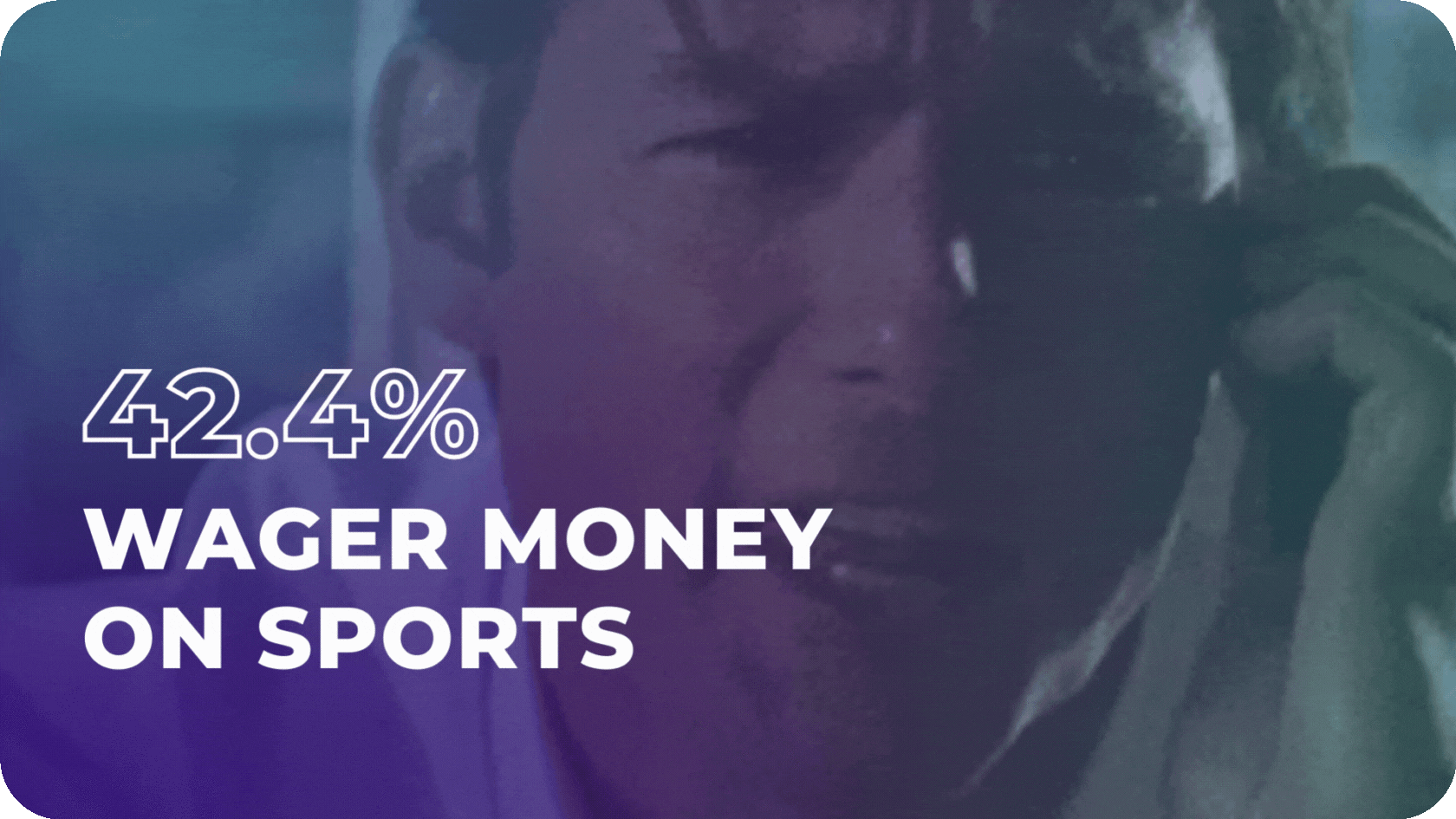 According to our research, a whopping 42% of Americans admit to wagering money on sports, from friendly cash wagers to mobile sportsbook betting. And with hallmark events like the Super Bowl drawing in huge audiences, consumer interest is skyrocketing.
While football remains the top choice for 75% of sports bettors, the popularity of other sports is on the rise. In fact, more than 1/3 of US consumers are filling out March Madness brackets for basketball, and 45% of sports TV viewers are streaming MLB games this season.
The diversity of sports betting preferences among consumers is an exciting opportunity for businesses to tap into, because there's always someone willing to take a on the house.
Sports betting companies are in the business of making money, but to do that, they need to address the two biggest obstacles standing in the way of consumers: education and capital.
According to our research, a staggering 47% of Pulsers don't wager money on sports because they don't have enough knowledge on sports or betting, while 45% say they don't have the money to risk on betting.
It's no wonder, then, that many bettors prefer to place moneyline bets, which require little knowledge beyond picking the winning team.
And from offering sizable cash bonuses at signup to co-branded events like Draftkings & Coors' Super Bowl contest, online sportsbooks like are more accessible than ever before.
The allure of the big win is hard to resist. 1/4 of bettors place bets on a weekly basis, and nearly half of respondents are willing to bet between $10 and $50 on a single bet.
The world of sports betting is not just a game, it's a massive industry that's growing very fast.
OnePulse's research has shown the true potential of the sports betting market and how it can be tapped into by simply speaking to your target audience.
But it's not just about making money, it's about understanding the needs and preferences of those consumers.
By offering experiences that address consumers' biggest obstacles, sportsbooks can reach an even larger market of eager bettors.
So why wait? It's time to get in on the action and see what all the fuss is about.